Four local students awarded Cornish Mutual Young Farmer Bursary
Four agriculture students in the South West have been awarded Young Farmer Bursaries. Grace Harding, Molly Leigh, Rebecca Hewlett, and Rosie Squire all impressed the judges with their passion for agriculture and will receive £500 to support costs related to their studies.
Now in its second year, our Young Farmer Bursary scheme forms an important part of the Future Farming Programme which supports the future of agriculture in the region.
Bridgwater and Taunton College student Grace Harding is currently studying for an extended Level 3 Diploma in Agriculture at the college's Cannington Campus. Inspired by the herdswomen at her part-time job, Grace has a passion for dairy farming and would like to work on her home farm near Shepton Mallet. She will use the bursary to buy a new laptop to help with her college assignments.
Molly Leigh is studying for a Level 3 Diploma in Agriculture at Bicton College and plans to build a career in agriculture despite coming from a non-farming background. In addition to her part-job on an organic farm, Molly would like to gain further farm experience and will use the bursary to buy the PPE needed for reducing the risk of cross-contamination.
Level 3 Agriculture student Rosie Squire is at Duchy College. Coming from a beef and sheep farm in Devon, her passion is livestock and she has ambitions to become a farm animal technician or specialist (SQP). Rosie is using her bursary to buy a laptop, stationery, and more comfortable safety boots!
Having fallen in love with farming at a young age, Rebecca Hewlett is now studying agriculture at Kingston Maurward College. After college, Rebecca aims to work on her family's farm and since learning about the importance of good breeding and animal genetics, she plans to use the bursary to complete her AI certificate. 
Applicants were asked to explain why they want to be part of British agriculture, with entries judged by a panel including Cornish Mutual Managing Director Peter Beaumont.
"The recipients of this year's Young Farmer Bursaries all demonstrated high levels of enthusiasm and ambition to play a role in the future of British agriculture," said Peter. "Supporting the farming community is at the heart of what we do at Cornish Mutual, and the Young Farmer Bursaries are a central part of our support for the next generation."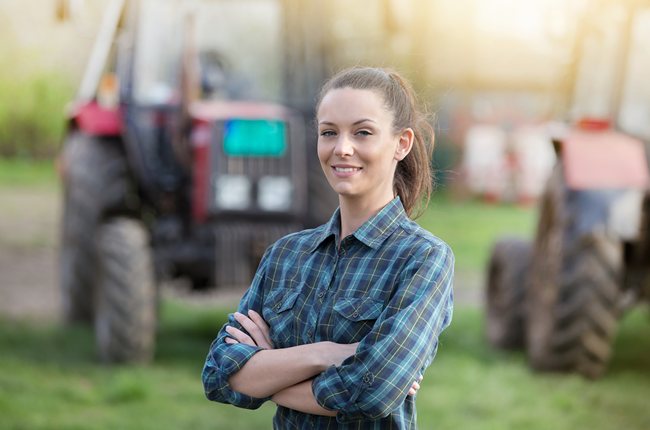 Young Farmer Bursaries
Our Young Farmer Bursaries are available to agriculture students across the South West - click to learn more about the bursary scheme and apply.
Find out more