Walnut Tree Farm is a family run dairy farm situated near Bridgwater in Somerset.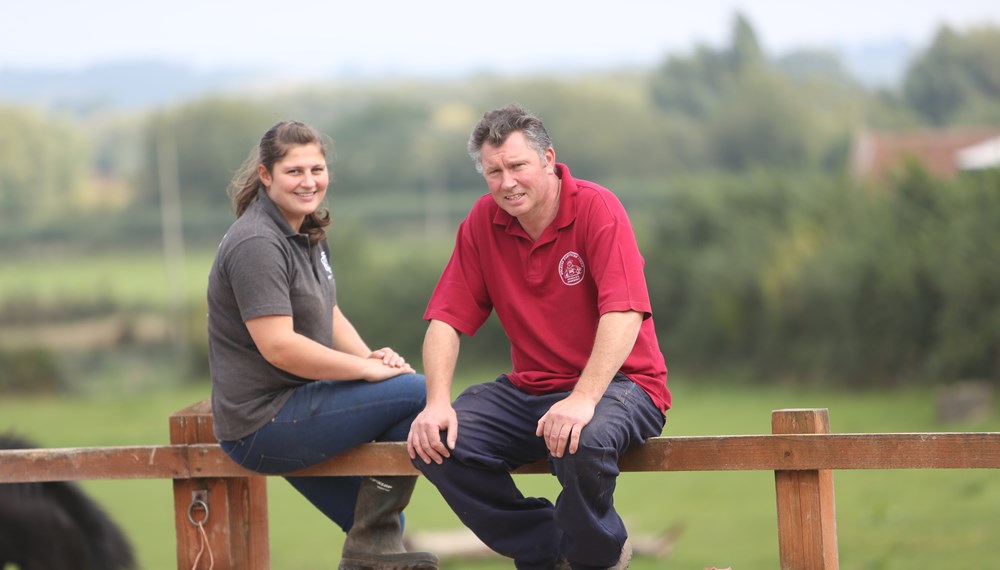 The business is run by two brothers, Kevin & Roger Wilkins with the help of Kevin's daughter Lucy and his son Jack.
The two hundred acre farm is home to a dairy herd of over 100 and is looked after solely by the Wilkins family. Nineteen year old Lucy has recently returned home to work on the farm after attending Cannington Agricultural College. This extra pair of helping hands led the brothers to expand the farm and invest in a new milking parlour and dairy.
The investment means that their milking process is now completely computerised, which cuts their milking time by two to three hours per day. It also means that each cow has its own computerised ID so they can quickly find out information on it, such as its medical history. The investment has been a huge benefit to the business and the brothers hope to grow their herd to 150 cows in the future.
Kevin & Roger Wilkins have been Cornish Mutual Members for the past five years and they currently have their farm, livestock, motor vehicles and home insured with us. They came to us after their old insurer was taken over and Cornish Mutual was recommended to them by a friend.
They met their local insurance advisor, at Sedgemoor Market and have valued the face-to-face contact ever since.
Kevin comments "If I ever have any queries or issues all I have to do is pick the phone up. Cornish Mutual are quick, easy and reliable and always get back in touch, you just know what's what. For a farm owner this is really important as it means things can run smoothly."
Our insurance advisor visits Walnut Tree Farm each year and he's got to know the family and business very well.
"I've known Kevin and Roger for over five years now. As a member of the local community, as well as being their insurance advisor, it's brilliant to see a family run farm doing so well. Face-to-face contact is really important when it comes to insuring farms so I try to make sure I'm available when needed."