What is influencing the farming careers of women in the South West?
From those at college to an award-winning farmer with several years' experience under her farming belt, we find out what's influencing the career choices made by women in the South West.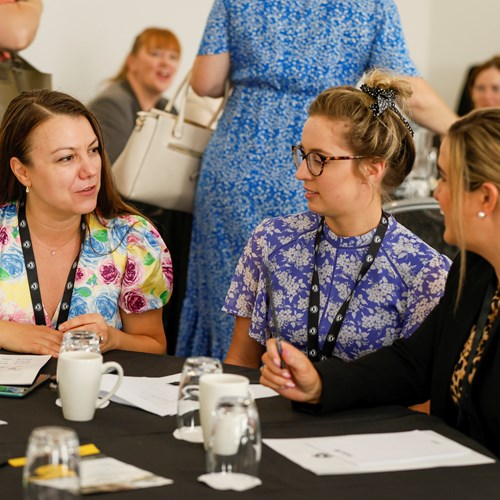 "Our vision remains the same. To assure the sustainability of the meat sector by attracting, developing and retaining the best talent, while driving positive industry transformation."
Laura Ryan
Meat Business Women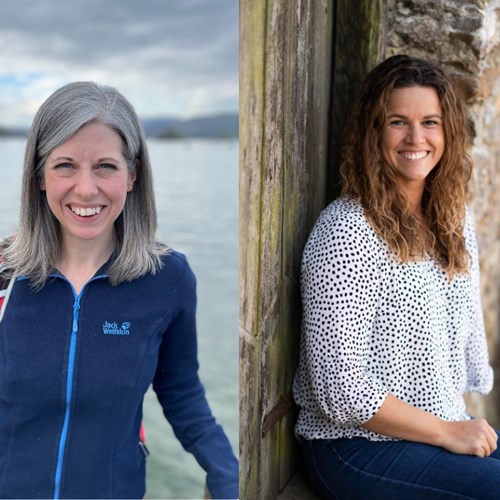 "Farmers don't need to be the next social media influencer. There's as much value in being involved at a local level – those closer relationships often have more impact and last longer."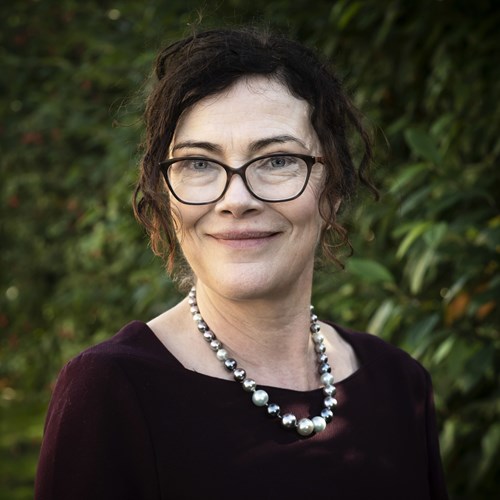 "I do believe we are beginning to see progress in how women in farming are perceived, but we must continue to push for change if we are to see agriculture reach its full potential."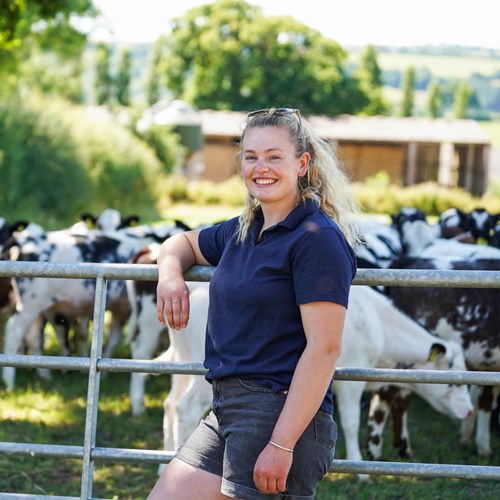 I often wonder if there had been more female role models for the industry when I was younger, if I would have gone straight into agriculture.
Emily Pearse
Farmers Weekly Young Farmer of the Year finalist 2022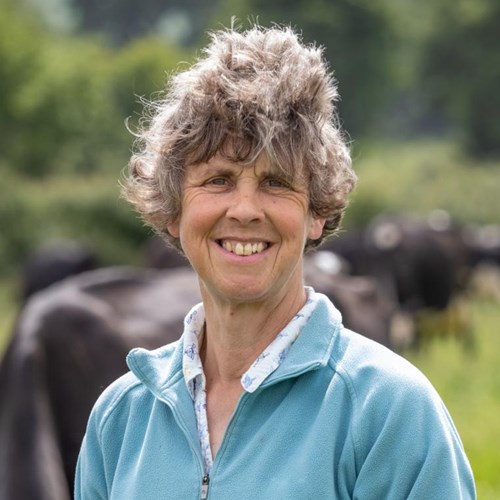 I'm [also] very keen young people go off and see the world. One of our female employees is now going to New Zealand to work, and I really encourage that.
Catherine Pickford
Farmers Weekly Dairy Farmer of the Year 2022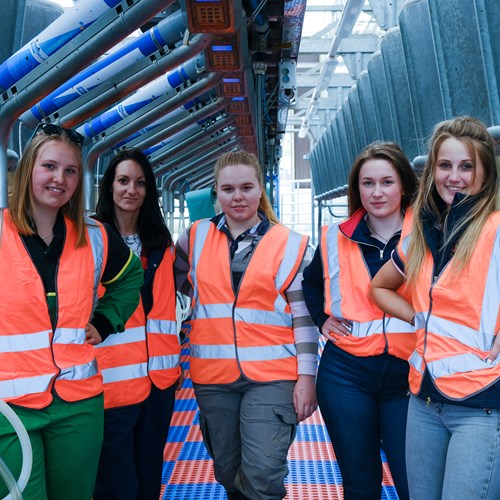 Gender does not impact your ability to work in agriculture and we must actively communicate this to our students.
Cayley Wright
Duchy College Level 2 & 3 Agricultural Apprenticeship Programme Manager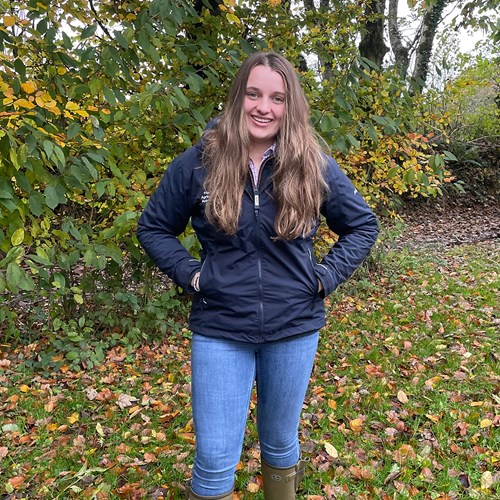 There are so many inspiring women in the industry who demonstrate the value of hard work and persistence.
Merryn Philp
Pig farmer & Harper Adams University student
It is often about confidence for women (in farming), but they can do it. Sometimes the person holding you back is yourself.
Jilly Greed
Devon Farmer, Ladies in Beef Co-Founder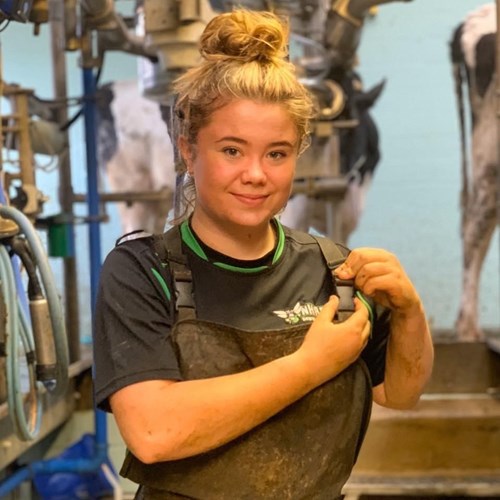 Agriculture can give young women so much, and it's an industry that teaches you more than any other. My advice to other young women is to just do it! You will be good as long as you put your mind to it.
Maria Warne
Cornish Farmer & Online Farm Safety Ambassador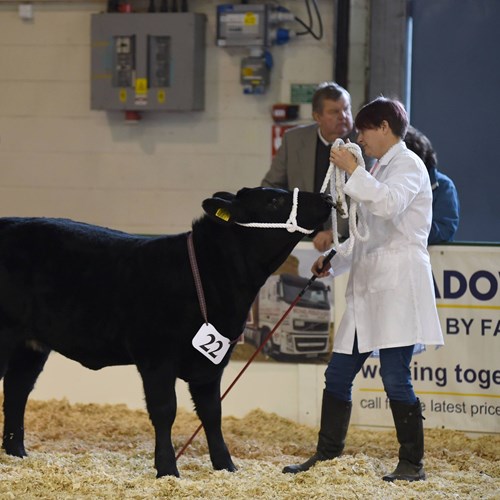 Women play a massive role in many farming businesses, but 20 years ago there were very few who went off to work for someone else. Now I am seeing far more young women getting into farming and people are giving them opportunities.
Gayle Bersey
Cornish Farmer, Secretary for Hampshire Down Sheep Breeders Association (and more!)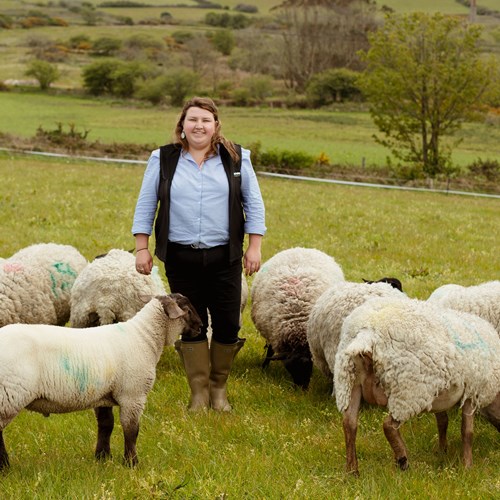 I can honestly say becoming an officer of my Young Farmers Club was the best thing I've done, and without it I most definitely would not be in the position I am today.
Rachael Benney
Cornish Farmer, Mole Valley Farmers Business Development Manager, CYFC Chairman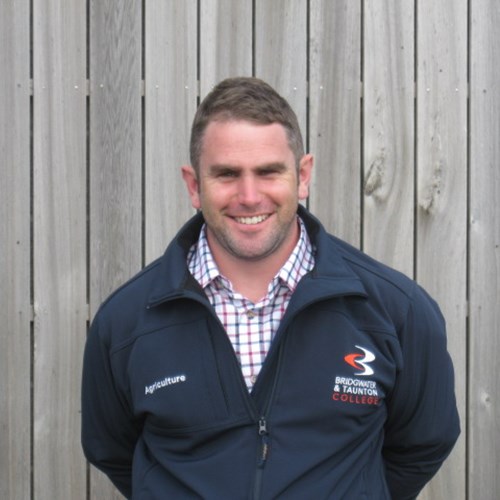 The previous perception of roles that female students wouldn't go on to do has undoubtedly been challenged of late. Female students are now going into positions traditionally held by men.
Shane Plowright
Course Leader for Level 3 Agriculture at Bridgwater and Taunton College (Cannington Campus)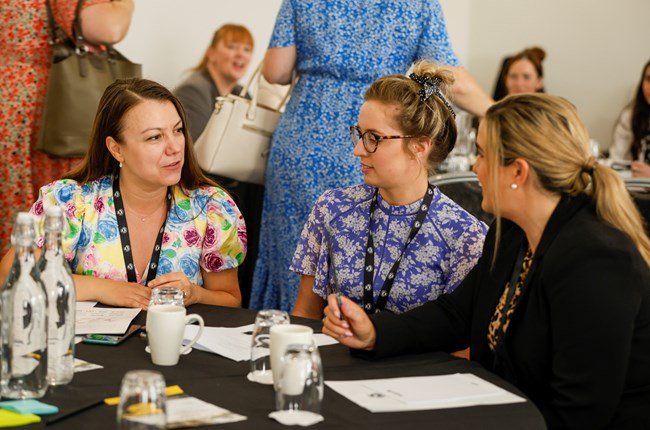 Inspire, network, grow
Meat Business Women was set up in 2015 in response to a lack of female talent in the meat industry. It is now a global phenomenon helping women inspire, network and grow.
Read more here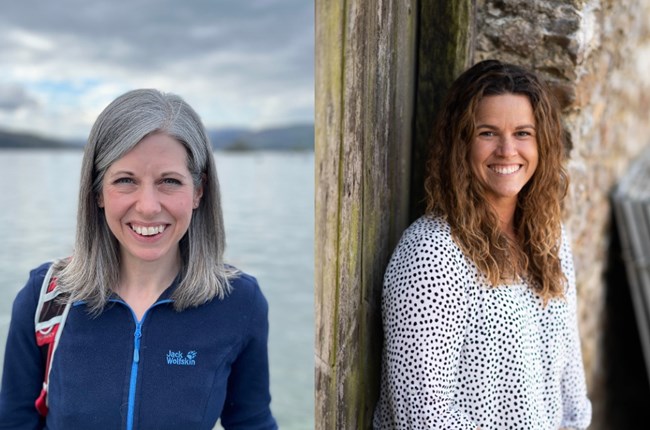 How storytelling helps build industry resilience
Featuring in an episode of our Farming Focus podcast, BBC journalist Anna Jones and communications specialist Kendra Hall explain why storytelling and public relations is vital to the industry's future.
Read more here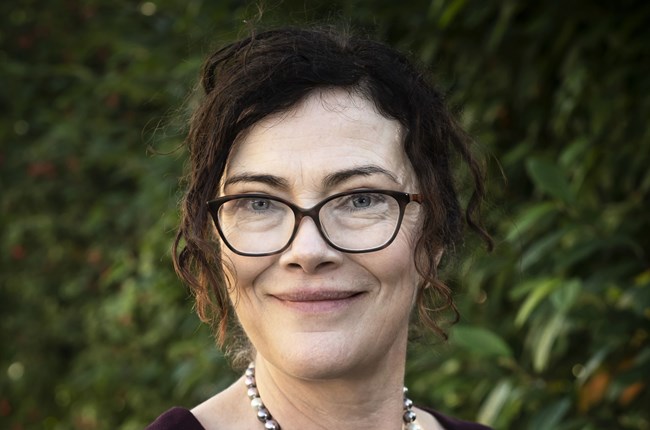 Why women are needed if farming is to survive
Professor Sally Shortall has studied farming families around the world and her view remains the same. Women are vital for successful farming businesses but continue to be an under-valued resource.
Read more here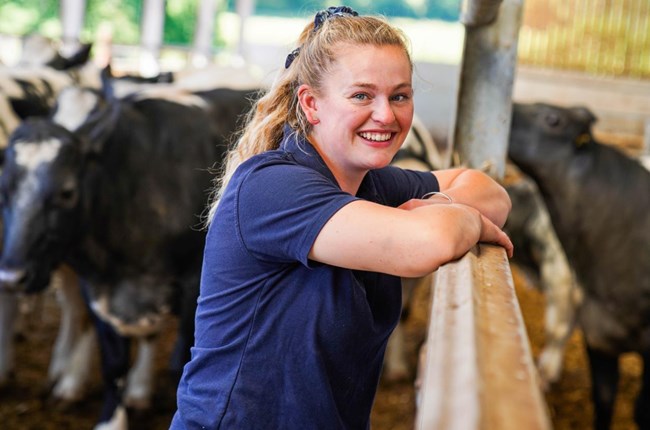 From fashion to farming
Young Devon farmer Emily Pearse started out on a totally different career path to the one she's now following. Find out why she changed to agriculture.
Image credit: Emily Fleur Photography
Read more here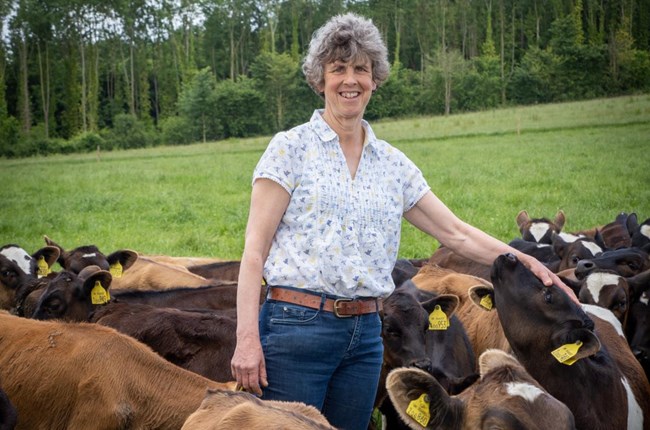 Award-winning farmer strives to support farming's next generation
Catherine Pickford believes experiencing life and work away from the family farm has helped her manage the team on her Somerset dairy farm. She tells us more about her approach.
Image credit: Kathy Horniblow
Read more here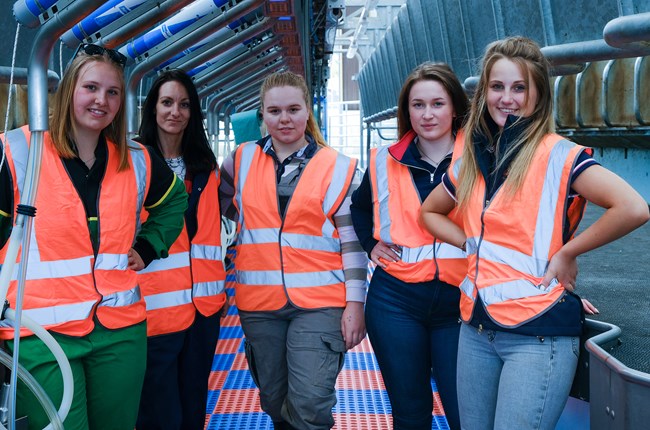 Developing the next generation of female farmers
Duchy College is growing the next generation of farmers through its apprenticeship programme. Five students and their tutor share their thoughts on choosing agriculture as a career.
Read more here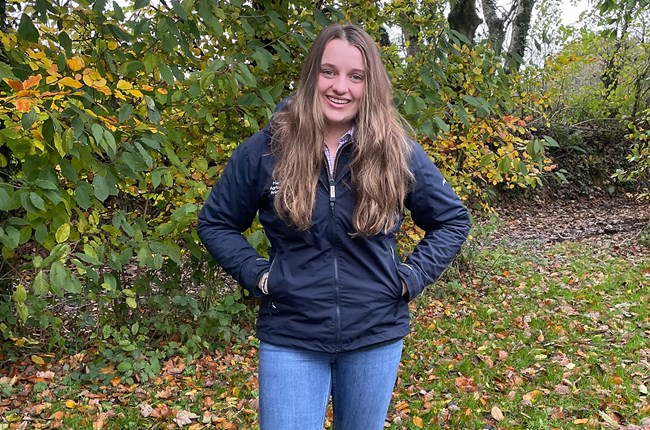 Successful young handler builds career in agriculture
Merryn Philp was given her first pigs when she was just five years old, and hasn't looked back since. The Harper Adams University student describes her farming journey so far.
Read more here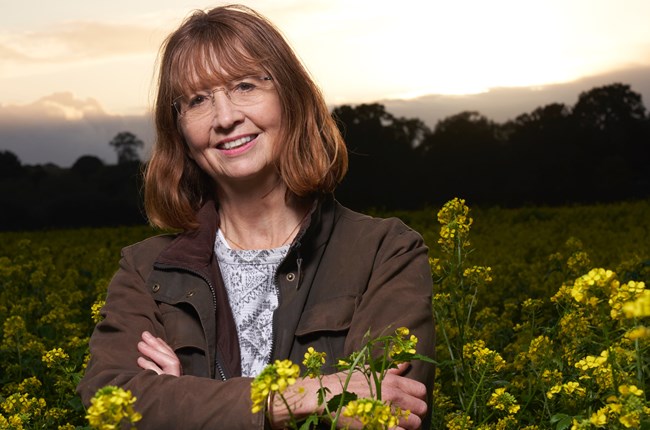 'It's not a question of gender, but your ability to farm'
Devon farmer and female pioneer, Jilly Greed, describes her multi-faceted career, including being Cornish Mutual's first female board director.
Image credit: Kelvin Murray/Getty Images
Read more here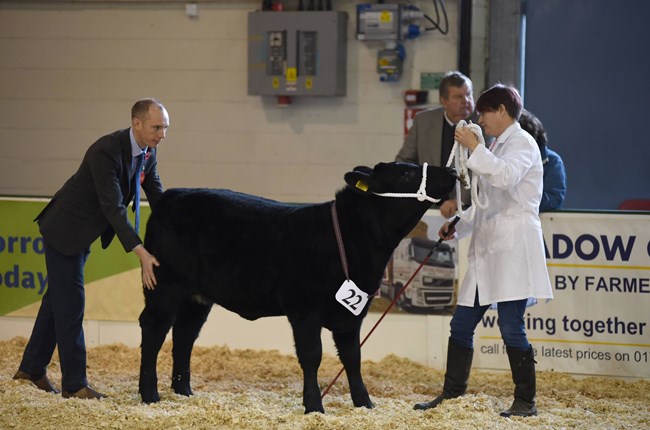 'Passion and hard work' help to overcome challenges
Having taken on part of her family farm at just 19 years old, Gayle Bersey shares her farming experiences and offers advice to other women in the industry.
Read more here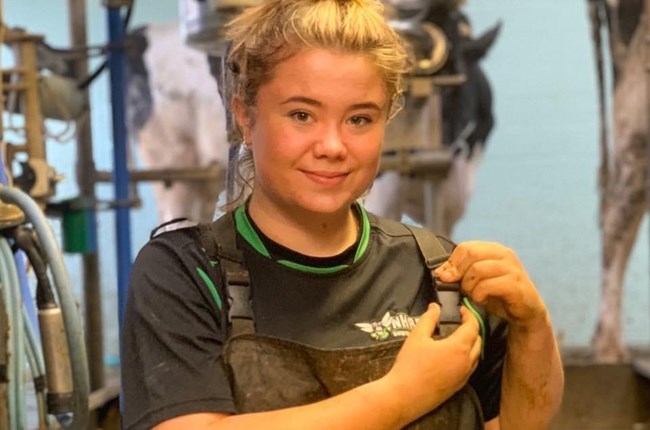 A platform to entertain and inspire
With 900,000 followers on TikTok and 34,000 on Instagram, Maria Warne explains how she is using her influence to inspire young people to consider farming as a career.
Read more here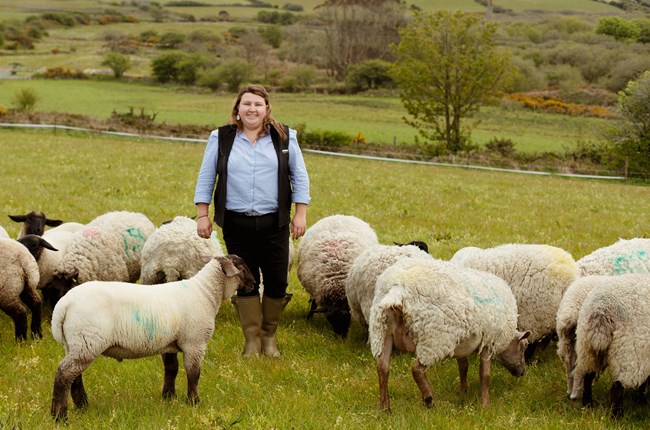 'Seize every opportunity'
Mole Valley Farmers Business Development Manager Rachael Benney reveals how being a Young Farmer led her unexpectedly into the agricultural industry.
Read more here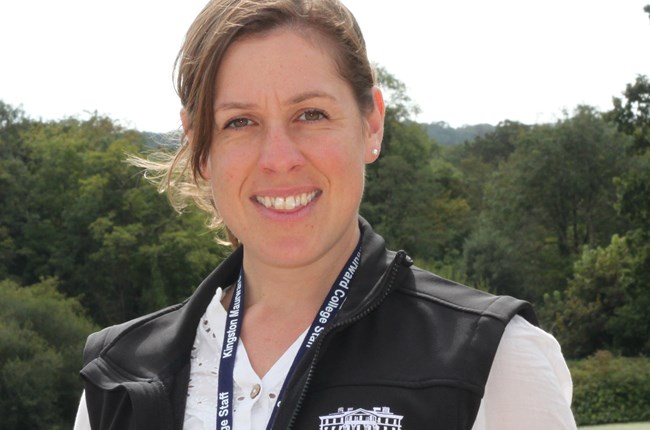 The changing face of agriculture students
Tutors from two agricultural colleges in the South West share their thoughts on the changing gender balance seen in their student intakes.
Read more here