'Seize every opportunity'
Positive experiences as a Young Farmers Club member led Rachael Benney to pursue a career in agriculture. We spoke to Rachael to find out how she has progressed through the YFC, and what advice she has for fellow women in agriculture.
Rachael Benney wasn't always convinced she wanted to work in farming. But becoming a member of Helston & St Keverne YFC in 2009 broadened her horizons and a career in agriculture subsequently became her dream.
Rachael's family farm is just outside Helston, Cornwall. Previously it was home to 120 Ayrshire and British Friesian dairy cows, but more recently the focus has been sheep.
"In 2019 my brother Ryan and I decided we would like to rear an orphan lamb each. We soon fell in love with sheep and now, with the support of our parents, we run our flock of roughly 100 mainly Suffolk-bred sheep."
Rachael continues to live on the family farm and looks after the flock alongside a full-time role with Mole Valley Farmers. As Business Development Manager for west Cornwall, she has responsibility for customers from Truro to Land's End.
"I visit farms daily, discussing sales and giving help, advice and support to our customers while also developing our brand image. My customer base is roughly 300 businesses, ranging from smallholders with a handful of acres to large arable and vegetable growers with over 1000 acres."
"Being a YFC member, you pick up skills for life"
As a Young Farmers Club member, Rachael has taken every opportunity to become involved in activities and events. "I've pretty much given everything a go, from competitions to charity events. I've been extremely lucky to have represented Cornwall YFC at National Young Farmers competition finals in public speaking, debating, performing arts, stock judging and netball.
"Being a YFC member, you pick up skills for life. From public speaking to accountancy, minute taking to signwriting, we do it all!"
The opportunities from YFC membership have been numerous and wide-ranging, as Rachael explains: "I've been part of a team walking for charity across Hadrian's Wall, and even had the honour of showing the Duchess of Cornwall around our Cornwall YFC Marquee at the Royal Cornwall Show.
"YFC exposes you to so many different things. That is what makes the organisation so special. Our clubs are run by the members and offer a broad range of weekly activities. The county team of staff and officers also have an established programme of events which draws the clubs together throughout the year.
"We are one big YFC family. The YFC ethos is fun, learning and achievement. That's what it is all about."
Over the years, Rachael has also embraced the chance to be involved in the organisation's leadership, being Chair of Helston & St Keverne YFC Club in 2014-15. "I have also held other offices including Treasurer, Vice Chairman and Sports Captain."
Joining the Cornwall county team was a natural progression after finishing as Club Chairman, says Rachael. "In 2016 I was elected as the General Purposes Committee Vice Chairman, beginning my journey as a County Officer.
"I subsequently became Committee Chairman, then County Junior Vice Chairman and County Vice Chairman, before being elected Chairman in September 2021, of which I'm very proud.
"Seize every opportunity you have"
"The new YFC year is going to be extremely important to re-build our clubs and connections following the Covid-19 pandemic. Life for YFC members, like everyone, changed in an instant, and now it's time for us to join back together and celebrate this wonderful organisation again.
"I can honestly say becoming an officer of my club was the best thing I've done, and without it I most definitely would not be in the position I am today."
Rachael has never experienced negativity for being a woman working in agriculture, and advises young women looking at following in her footsteps to make the most of opportunities.
"I am proud to be a woman working in the agricultural industry. Seize every opportunity you have. Life is what you make it, and if you want to succeed you will!"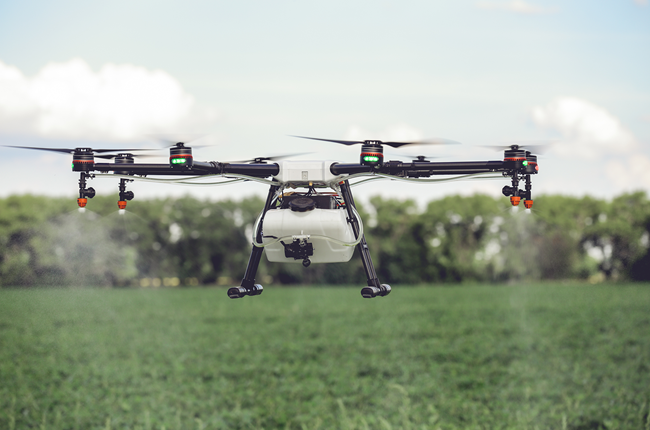 Future Farming
Farmers are currently seeing the biggest changes in agriculture for more than 50 years. As a mutual insurer, we've stood by South West farmers since 1903 and through our Future Farming Programme, we are helping our Members and the wider farming community navigate the changes ahead in this transformative time. 
Future Farming Programme