Tamsin Floyd came into commercial pesto-making by accident, but eight years after she started trading, she loves every aspect of her successful business life.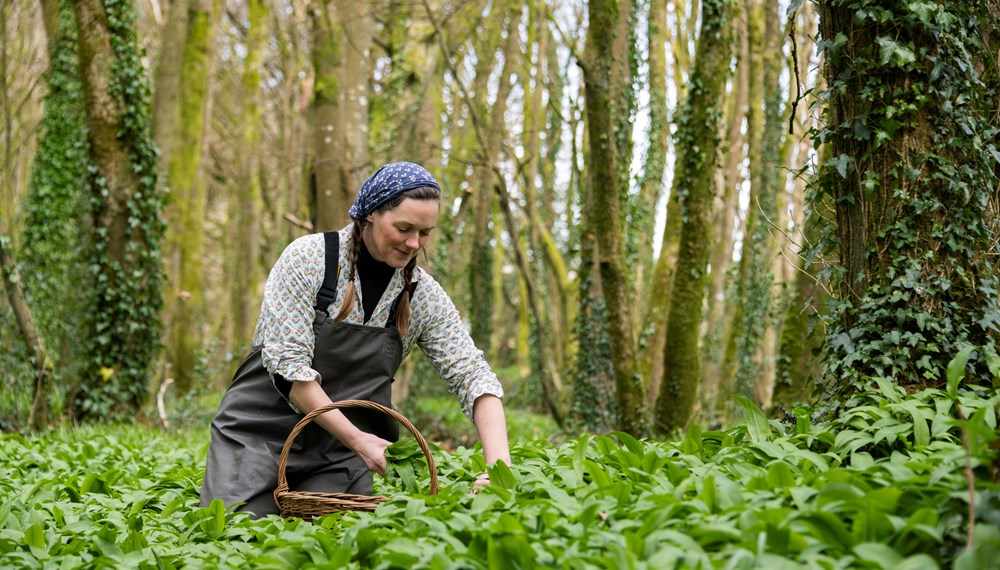 Tamsin Floyd was taught to forage by her mother in the woods and hedgerows of their Cornish beef and potato farm. She taught her well. One day in 2012, Tamsin picked enough wild garlic leaves to make 10 jars of wild garlic pesto rather than just the one as planned. With surplus on her hands, Tamsin sent some jars to a friend selling olives at a local market. The pesto was snapped up creating demand for more and the idea of a commercial enterprise was born. Tamsin's business growth has been entirely organic, now supplying over 50 independent shops across Cornwall and beyond.
The production cycle for wild garlic pesto is short and intense, reflecting the reliance on a seasonal plant. Tamsin starts picking wild garlic leaves around the end of February. This begins 10 weeks of frenetic picking and producing, each cycle comprising one day of picking and two days in production.
Tamsin comments: "I start work in the cold of winter, emerging like a butterfly into the sunshine and abundance of May when production is over. I feel like I'm living a dream."
The rest of the year is spent selling the product, with sales usually wrapped up by the end of October. In previous years, Tamsin has made a batch of basil pesto during the winter but with wild garlic pesto sales slightly slower in 2020, due to the pandemic, she remained focused on her signature product. It comes in three types – two sizes of the standard product plus a dairy-free variety.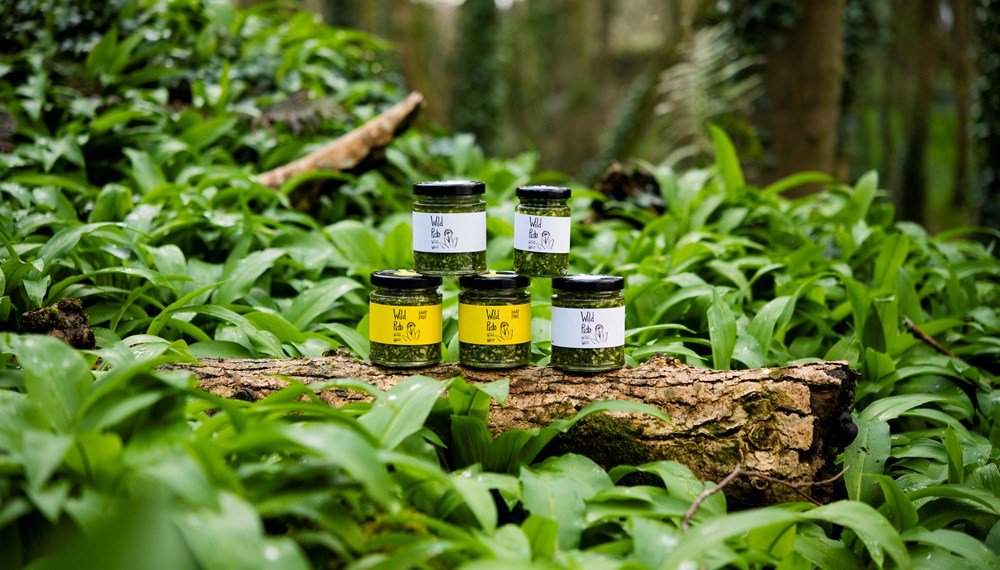 Tamsin began Wild Pesto with no previous business or food industry experience; she's a qualified nurse. She started from scratch, registering with Environmental Health followed by site visits and lab tests to move her product from '10-day fresh' to a sealed jar with several months' shelf life. Tamsin also burnt her way through several food processors as sales grew, before upgrading to a model befitting her larger-scale production. Production remains home-based though, working around the demands of family life and her three daughters.
Tamsin is keen to keep it this way, without the need for business loans to scale-up further and to retain the aspects she values most: "I simply love my job – both creating the products in my own home and building rapport with customers at an individual level. I now have enough new clients seeking me out I don't need to go looking for work, but never take that for granted."
Tamsin is a third generation Cornish Mutual Member: "I appreciate the personal nature of my relationship with Cornish Mutual and the respect shown to me as a Member whatever I ask."
To order Tamsin's Wild Pesto, please visit her Facebook page or email wildpesto@hotmail.com.