More of us are now looking for food that is local and sustainably produced, and down here in Cornwall, we are fortunate to be surrounded by a number of farms and high quality food and drink producers.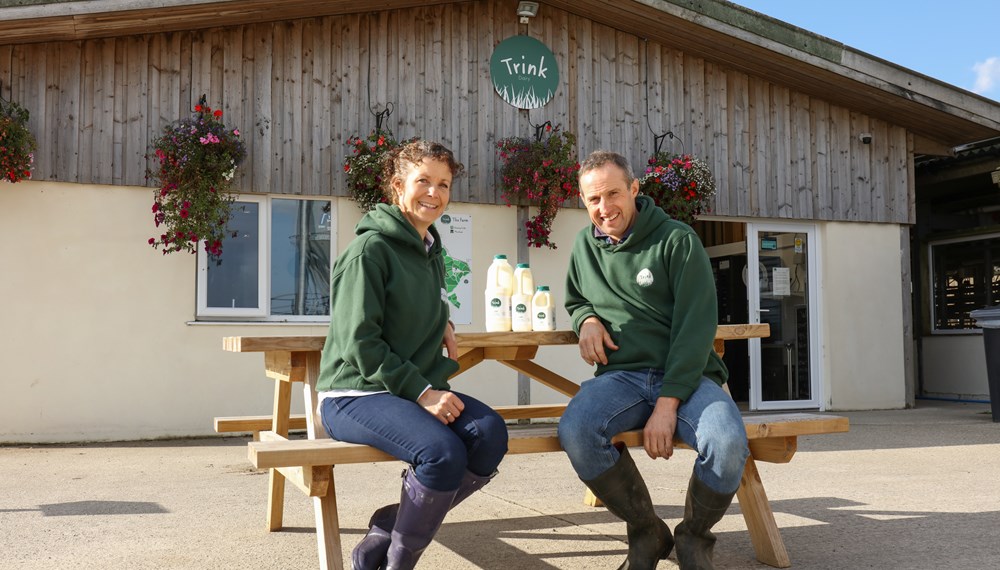 Attitudes to healthy eating are also changing. Many people are now seeking out natural, unprocessed foods and low fat products are no longer seen as necessarily being healthier. One Cornish business that is responding to this shift in attitudes is Trink Dairy.
Trink Dairy is making milk that is rather different. While it is pasteurised, to ensure it is safe for anyone to drink, it is not homogenised or standardised. When milk is homogenised it is put through a mechanical process to break up the fat globules and distribute them more evenly through the milk. At Trink Dairy, the milk is simply pasteurised and then bottled so it is often on sale within just a few hours. 
Situated just outside St Ives, Trink Dairy is a family farm with panoramic views of West Cornwall, down the St Ives Bay and across to St Michael's Mount.
Its milking herd of 350 Friesian and Jersey crossbreeds graze in 270 acres of fields, and it is these grassy fields that owners Chris and Rachel Knowles say are the secret to their unique product.
The cows at Trink Dairy are outside for most of the year and are almost entirely grass fed. To achieve this, the couple has developed a system of moving the cows around the farm so that they can feast on the grass when it is at its most nutritious. Chris even measures the grass and plots its growth on a computer programme to make sure the cows are grazing in the field that will give them the most energy and protein. By having the highest quality grass, they will make the best milk. It is also more environmentally friendly, with very little feed being transported onto the farm.
The Knowles family have been Cornish Mutual Members for as long as they can remember. While Rachel began researching how she could extend the business to invite the public into the dairy and start selling direct to customers, she sought advice from the South West insurer.
Cornish Mutual Field Force Inspector, Jackie Coutts, has advised Trink Dairy for 15 years and worked closely with them to ensure their insurance covered them for the new venture. She says: "It's great to see how Trink Dairy have adapted to the changing environment. Rachel and Chris are completely committed to the dairy and to making the best milk they possibly can. People want to buy fresh, natural produce so their milk is filling a niche in the local market."
Rachel began selling milk from the house, but soon found she could not keep up with demand. While Chris is responsible for managing the farm where he grew up, Rachel has focused on finding new ways to sell their milk direct to the public.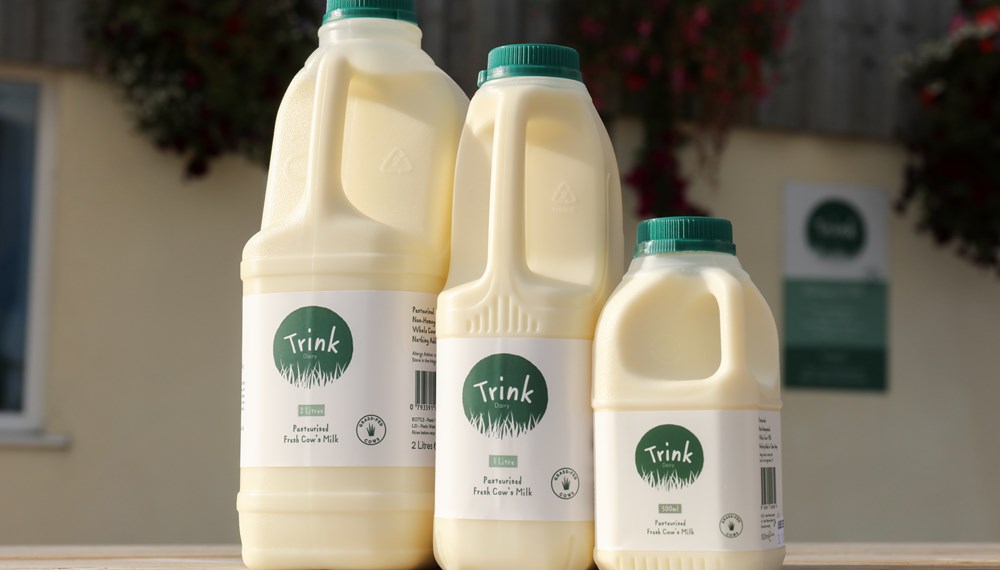 Perhaps the most surprising way people can now buy the milk is a vending machine inside the dairy. Also stocked with eggs and other local produce, the machine is open 24 hours, so anyone can pick up a couple of litres of fresh local milk any time of the day or night. Rachel is also working with another local family business­­, the St Ives Foods Company, to distribute the milk to preschools, cafes and restaurants.
It seems there is an appetite for Trink's fresh and unhomogonised whole milk. Having just dashed to local café and delicatessen Scarlet Wines for an urgent delivery to serve the breakfast crowd, Rachel says she is proud to have Origin Coffee among her customers. "Apparently our milk makes the best cappuccinos and lattes. It tastes great but, unlike other milk, it also keeps the latte art pristine and glossy so baristas love it.
"We built the new dairy parlour ten years ago when we had no idea we would one day be selling direct to customers. With the fluctuation in milk prices, people are asking where they can buy local milk so it makes sense for us to do this. It's really taking off. And we're so proud of our product: it's all about lower volume, higher quality milk from grass fed cows."
Chris says: "The last generation got used to drinking homogenised semi-skimmed milk, which is basically the leftovers from cream or butter. We really want to offer people milk that is as close to the natural product as possible. Older people say our milk tastes like milk used to taste. And younger people are often surprised to hear it's 95% fat free."