How could precision farming improve your farming system?
With the complete phasing out of the Basic Payment Scheme by 2027, one way for farmers to reduce operational costs is by adopting precision agriculture methods. Not only does this deliver reduced costs on fertiliser, fuel and pesticide, but it also reduces environmental impact.
Here we explore some of the latest agri-tech products offered by AGXTEND™, a subsidiary of CNH Agriculture, for an insight into what might be possible in the future and how farmers can take the next step in precision farming on their farm.
"Agriculture has continually revolutionised to produce more with less and the next generation of precision farming is particularly exciting," says CNH Precision Farming specialist John Downes. "The value of much of the up-and-coming tech lies in its ability to gather data in real-time and use this to inform application rates of inputs. For example, in the AgXtend range we now have the CropXplorer - a front-linked tractor implement that can calculate the optimal nitrogen rate for a plant population and provide an instant variable-rate application via an ISOBUS to a rear-mounted spreader or sprayer. It achieves this by calculating the biomass and nitrogen indexes, allowing for more targeted and efficient application. The CropXplorer is particularly valuable in crops such as oats, barley and oilseed rape and is now being used by farmers".
Similarly, near infra-red (NIR) technology is allowing harvested grain and forage quality to be measured in real time. "We are now able to mount NIR sensors directly onto combines to measure the moisture and nutritional composition of harvested grain," continues John. "This allows the user to analyse and compare hybrid variety and generate prescription maps, optimising the growing potential of crops in successive seasons. The same technology can also enable the use of variable-rate slurry application, something of interest to an increasing number of farmers as they try and reduce mineral fertiliser cost."
Cutting emissions, cutting costs
"Currently, interest in technologies like these is primarily in the produce and arable sectors, but it's also clear they will be invaluable to the livestock sectors too as producers look to reduce their carbon footprint as well as their input costs." concludes John. "There is often more in-built tech on modern tractors than you would think, and it simply needs enabling. Even for older machines, retrofitted options are often available. The cornerstone of precision agriculture is GPS-connected machines to enable guided passes across your fields to improve efficiency and accuracy of your operation.
To find out what configurations of equipment are available and best for you, I advise that you speak to your local machinery dealer as they will have a team of dedicated experts willing and able to provide you with technology-driven solutions. Additionally, most modern agronomists are well-versed in precision agriculture options and how you can use them to gain the most from your operation. They are often in contact and work in conjunction with the experts at your machinery dealer, so it really is worth speaking to them. Finally, don't be put off by the perceived complexities of new tech. If you can drive a modern tractor and have a basic understanding of a smart phone, there's a whole world of technology and support out there to help your business."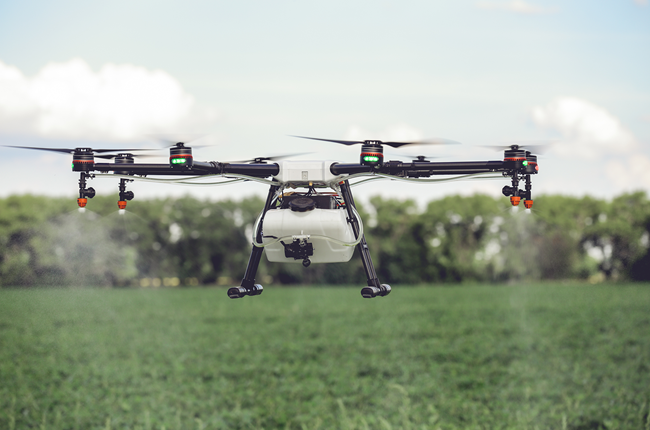 Future Farming
Farmers are currently seeing the biggest changes in agriculture for more than 50 years. As a mutual insurer, we've stood by South West farmers since 1903 and through our Future Farming Programme, we are helping our Members and the wider farming community navigate the changes ahead in this transformative time. 
Future Farming Programme