Data: supporting the future of farming
There is no denying that data is transforming the way we manage, monitor and make decisions, but understanding how to make the most of the technology available on the farm can be a minefield. Here we explore an innovative solution to use and manage farm data, from Cornish company Glas Data.
"Farmers are under increasing pressure and technology can help them find ways to become more efficient, increase animal welfare and make more profit from their farms," says Glas Data's co-founder Colin Phillipson. "Technology is no longer the preserve of large farm businesses. Smaller farmers can benefit from precision farming technology too."
From IoT (Internet of Things) sensors which provide sustainable data capturing, to highly advanced functionality and systems, there is a lot to consider when looking to install new technology.
A three-step approach
"The idea for our new product was to make it quick, easy and affordable for farmers to access technology," continues Colin. "We have broken this down into a three-step system; Hardware, Software and Data. Through the installation of Smart LoRaWAN IoT Sensors, with the capacity to measure the most important metrics, our dashboard GlasCore, collects and collates the data. This data is then transformed into charts, bar graphs, real-time alerts and land management tools using highly advanced software."
With an increasingly large amount of data available, understanding which are the most important areas to monitor can be a challenge. "The key to our solution is isolating and understanding the key metrics for a production system," continues Colin. "Whether it's animal health, housing environments, weather, gaseous emissions or security monitoring, to name a few, our Smart Sensors have the ability to capture almost any data and transmit this to GlasCore. With an unlimited capacity to hold data from years past, and from any number of different sources, the system translates this data into easy-to-use and readable information. GlasCore enables the power of data, assisting farmers, processors and agricultural businesses to truly understand the workings of their farm."
Sharing data for better outcomes
A key feature of the system is the ability to share specific data with other parties involved in the farm such as consultants, nutritionists and veterinarians. "One of the aims of our system is to transform data into management decisions," explains Colin. "It's all about taking real-time data and turning it into something meaningful which supports decision making on the farm. This allows farmers to manage their system in a simple but efficient and sustainable manner which supports productivity."
Glas Data has recently begun a new trial with Cornish Mutual, exploring the potential benefits of Bulk Milk Tank Temperature probes. Glas Data's Account Manager, Eleanor Whitlock, explains: "Not only does this probe provide an insurance protection, but it also allows Members to receive warning alerts when the temperature rises to a dangerous level, protecting against spoiled product.
"It is great to see how excited Cornish Mutual Members are to trial the system. Many are also looking at how they can use GlasCore to gather together existing farm data, such as RPA field boundaries, milk quality and fat percentages. We have the ability to import spreadsheets and other data so our users can compare the outcomes and track data trends on one combined chart. With data, once you start, the possibilities are endless."
Real-time alerts enable immediate action
Matthew Dart, a free-range chicken farmer in Devon, was one of the first farmers to use GlasCore: "The welfare of my birds is the most important thing. With the sensors I now have an easy way to keep an eye on temperature, humidity, sound and ammonia levels. Being able to quickly see how much water, feed and electricity is being used helps me keep an eye on costs too. I am always expanding my real-time alerts to suit my needs and have even prevented and stopped water leaks during the night after receiving texts about something not being right."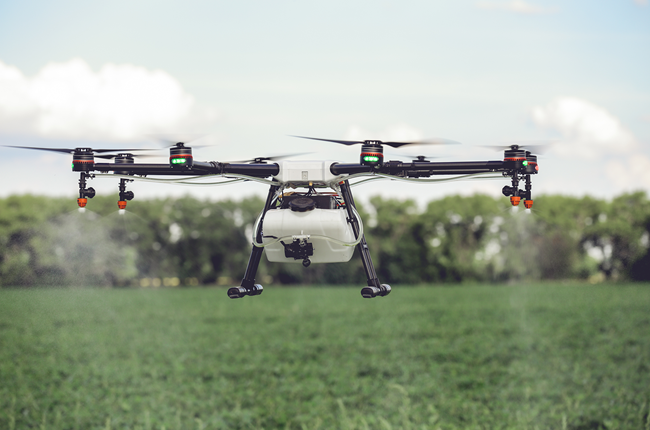 Future Farming
Farmers are currently seeing the biggest changes in agriculture for more than 50 years. As a mutual insurer, we've stood by South West farmers since 1903 and through our Future Farming Programme, we are helping our Members and the wider farming community navigate the changes ahead in this transformative time. 
Future Farming Programme