Emma & Mark Herrod are taking an increasingly popular approach to retailing dairy products, and it is working a treat.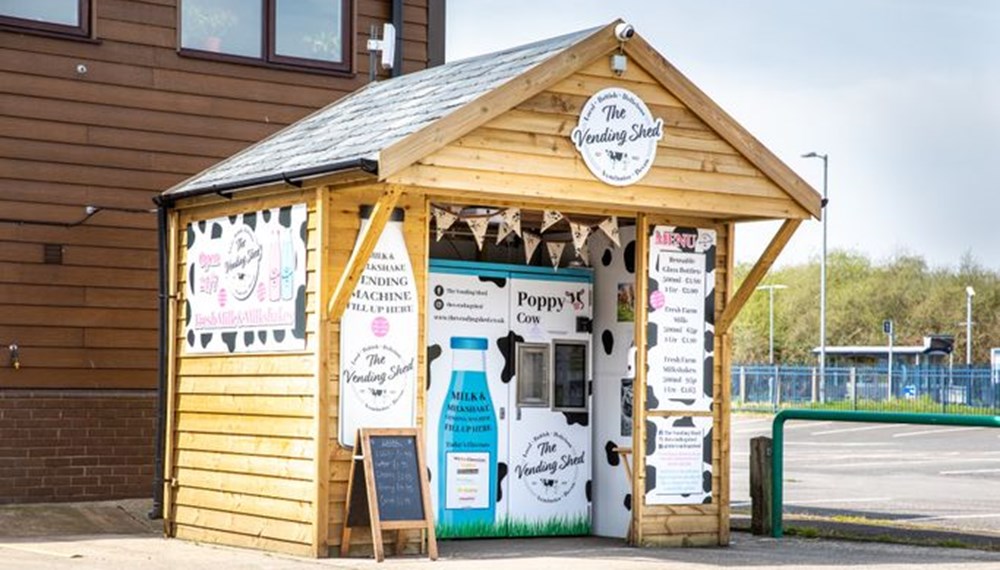 In July 2021, the Herrods started a new vending business called The Vending Shed using brand new, cutting-edge, self-service machines to dispense their own milk and other delicious products sourced locally.
"We felt there was an opportunity to add value to our products by selling them direct to the customer, feeling more appreciated and enjoying an aspect of dairy production you wouldn't usually experience," says Emma. "Often with farming, you don't see your customers; you're just in your own little world."
"Our biggest sellers by far are milkshakes," reveals Emma. "Approximately 70% of our sales. We have a total range of 40 flavours, with six to choose from at any one time. It is a custom-made vending machine for that purpose. The Lotus Biscoff flavour has proved very popular so far!"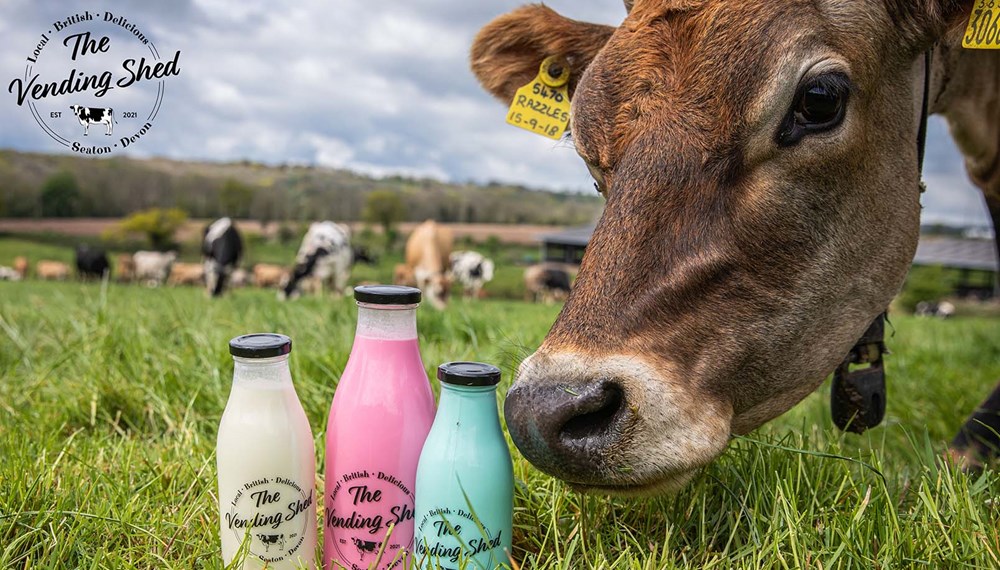 The biggest perk of the vending-based system is the lack of labour required, and advances in vending machine technology mean The Vending Shed can offer a wide range of products without sacrificing quality.
This has helped Emma and Mark to better fulfil one of their values – time with the family. "We wanted a nice work life balance, which this business allows us to achieve. The work we put into The Vending Shed can be done as a family, and further down the line we expect the business model to allow us even more time together as a family."
Minimising waste and being environmentally conscious are also high priorities for the couple. "We sell reusable glass bottles and heavily encourage people to reuse containers," Emma stresses. "The vending machine configuration also presents the opportunity to minimise waste through reduced packaging."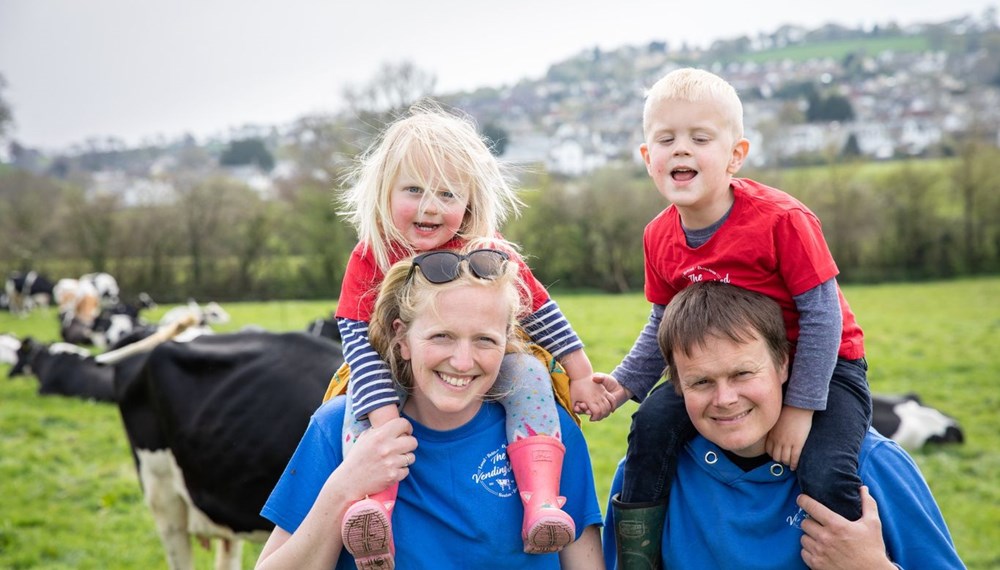 The Axminster branch of The Vending Shed is situated in a car park. "Setting up our first branch was in a shop and took a good deal of work, whereas the second venture in Axminster was much more straight-forward as, effectively, it is just a shed filled with vending machines," explains Emma.
Initially, Emma and Mark made the decision to step back from farming and sourced milk from Sutton Lucy Dairy, a local family run farm they know well. But the business has moved on, with Emma and Mark back on the family farm in Colyton and using all their own milk.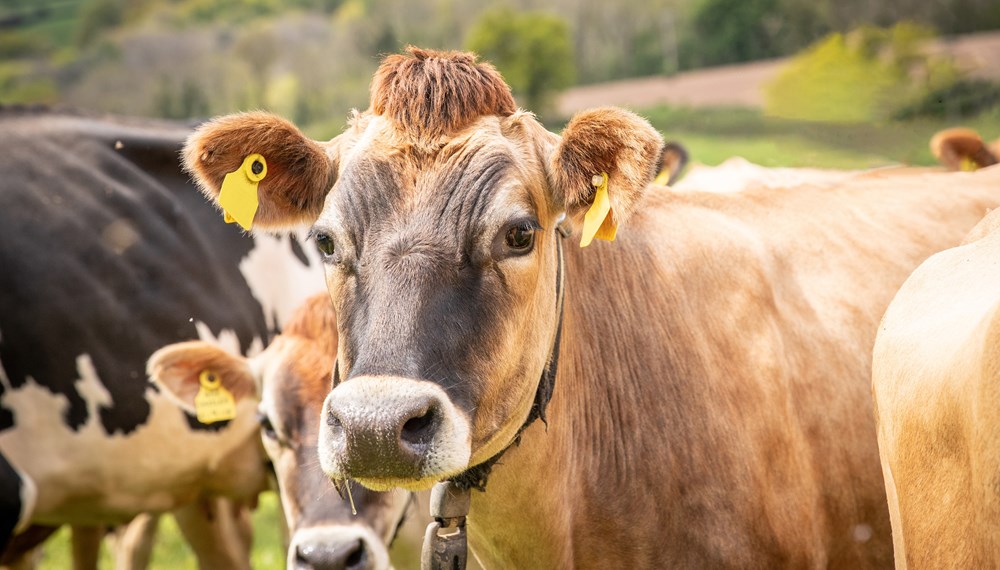 And the vending part of the business is now concentrated in Axminster, with the shop in Seaton closing due to rising overheads. The Vending Shed, Axminster is open 24 hrs, 7 days a week.
On Cornish Mutual, Emma comments "Cornish Mutual cover everything for The Vending Shed and are very reasonably priced. The service provided has been brilliant; I can just message my local representative with questions, and they are prompt to answer."
Click to find out more about The Vending Shed.