After buying New Barn Farm in 2015, developers Louisa Matthews and her husband Terry made the intriguing decision to raise goats as their main enterprise. Since then, business growth has led them to establish The Goat Shack, a successful on-site farm shop where their goat meat products are proving very popular.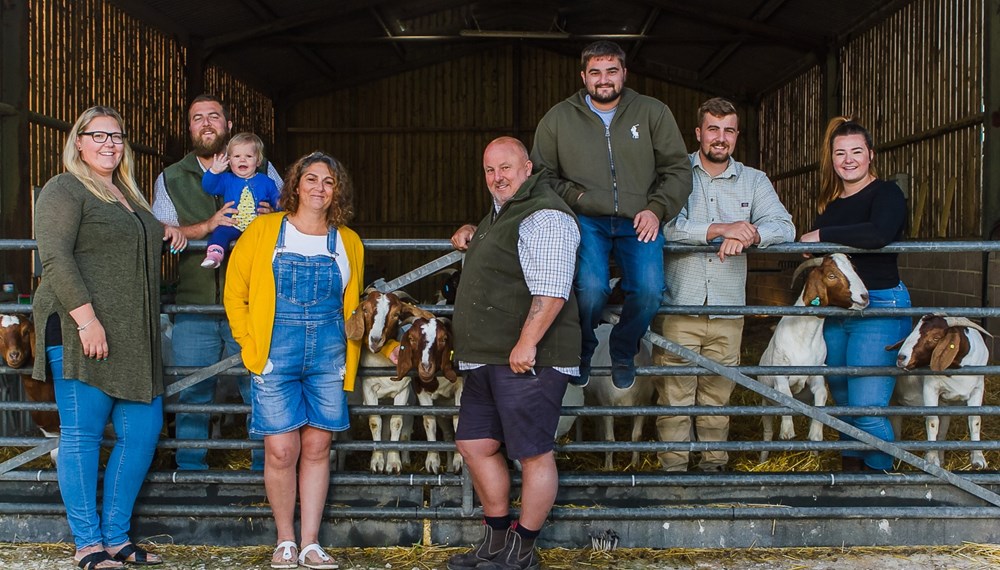 "When we bought the former dairy farm, it was derelict and needed a lot of work; there was no fencing, the old threshing barn was falling apart – it was a right mess," comments Louisa. "As developers, we bought it to do the work on it, but we also wanted to start a family farm so sat down and asked ourselves what we wanted to do. The farm was only ten acres, which narrowed our options a little.
"Terry had read about the benefits of goat meat so although this hadn't crossed our minds before, we decided to have goats! Initially, we bought ten Boer goats, a South African breed with better meat quality than dairy goat breeds. We also joined the British Boer Goats Society where we met a lot of very knowledgeable and useful people as we were starting from scratch."
After building the herd to a viable size, they started selling goat meat at local farmers' markets before moving on to the larger Dorset Farmers Markets. From there, Louisa and Terry set about creating an online presence to increase sales through a website and social media channels.
When the herd grew to around 350, they established The Goat Shack, their on-site farm shop. "This was due in part to my son Lewis's family commitments making it hard for him to continue managing our stand at the farmers' markets," explains Louisa. "The shop, which is in one of our barns, has proved hugely popular with locals, and we have managed to build a really good client base. Sales are far greater in the shop than online."
Their most popular product is diced goat, a Taste of the West 2021 gold award winner, used most commonly in dishes such as goat curry. They offer a range of goat meat cuts, burgers and sausages, as well as added value products including goat and harissa sausage rolls and Jamaican goat patties. Louisa has also worked with a local chef to produce Moroccan and curry goat pies, which she hopes to add to the online shop. Another new addition are the spice pots such as tagine and Caribbean flavour that complement goat well.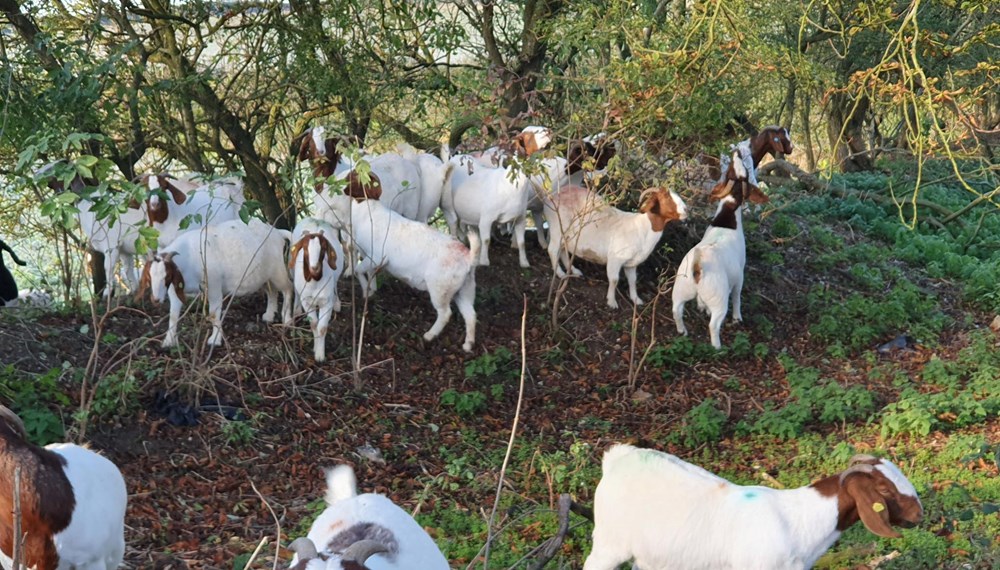 "Because it is Boer goat, it's quite different to the dairy goat meat people typically would have tasted before," comments Louisa. "Boer doesn't have a strong 'gamey' flavour as such, we say it's more like a cross between lamb and beef. It really benefits from being cooked 'lower and slower' as it has such a low fat content."
Looking ahead, Louisa and Terry's plans to extend the farm shop have changed. "We did have planning in to increase the size of the existing shop, but due to the business expanding so quickly, we would have outgrown it too fast and now plan to build a much bigger one!"
"We made the switch to Cornish Mutual after Rebecca made a visit to the shop late last year, and we have not looked back," comments Louisa. "The cost of their policies was very competitive, and with increasing prices everywhere at the moment, it was a no-brainer."
"We had seen Cornish Mutual at agricultural shows and had always thought 'we need to review our insurance', but having Rebecca come into the shop was a good prompt," adds Louisa. "Currently, our whole farm is covered by Cornish Mutual, including The Goat Shack itself, as well as the farm machinery and our own vehicles, and we couldn't be happier."
Click to find out more about The Goat Shack.