Tucked away just down the road from Taunton in Somerset, one man is producing some of the finest smoked products in the South West.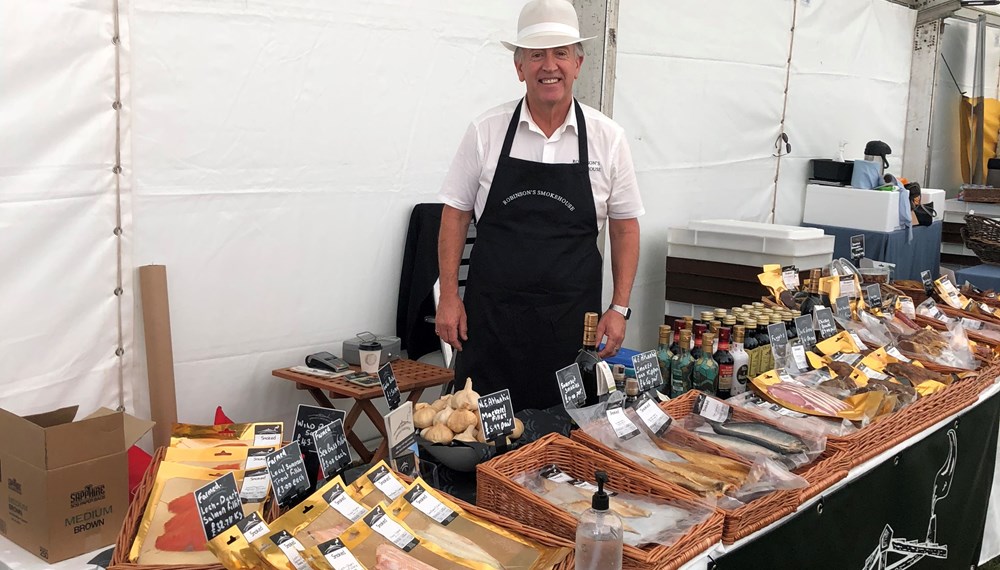 "My love of smoked food originated from my upbringing as a Liverpudlian. Traditionally, we had some type of smoked food on a Sunday as a treat," explains Ray, the founder of Robinson's Smokehouse. His love of smoked food and the process of making it evolved during visits to his sister in Suffolk, where they frequented two famous smokehouses – Pinney's and Richardson's. "I became good friends with Veronica, or Ronni, of Richardson's and it just developed from there," comments Ray on the budding years of his passion.
"But the idea of starting my own enterprise lingered in my head for almost a decade, until I approached Ronni about my ambitions, who from that point became my mentor. Her guidance was however on the condition I continued the old-fashioned tradition of smoking with green oak. This is solid, freshly cut oak characterised by its damp condition and moss coating, giving a distinctive flavour." He kept his promise. To this day, Ray still uses the traditional method, as opposed to the commonly used chippings which are seen as a more convenient fuel by most smokehouses.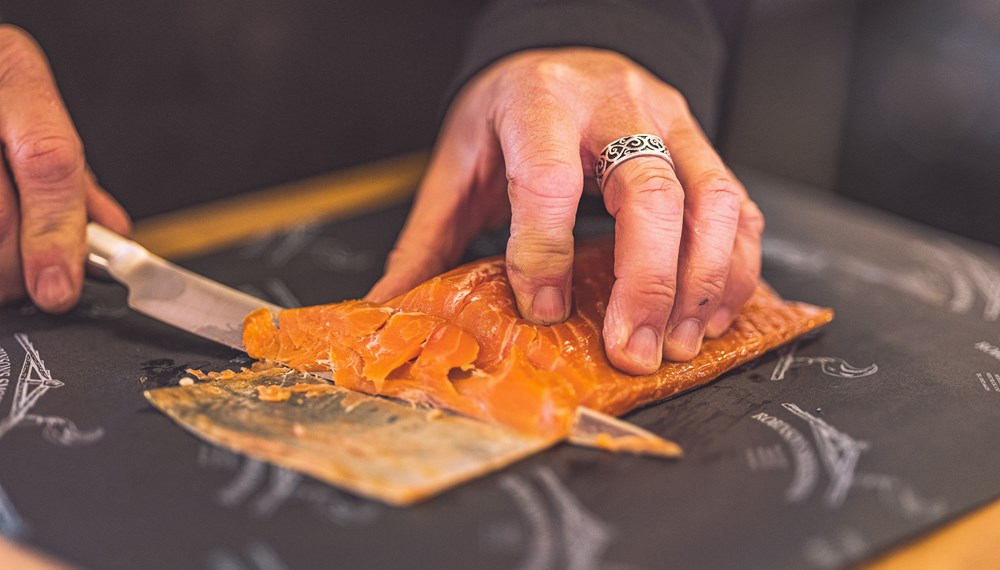 "The vision for Robinson's Smokehouse was to create a set of smokehouses in the same design as Ronni's, only bigger and more modern," explains Ray. Calling on an old friend and builder, construction took eight months, while Ray focused on renovating an adjacent barn which has become the shop.
Initially, Ray spent five months developing his craft before starting to trade as a business in November 2015. "I had taken all this advice about the specifics of smoking, but it's an art you have to learn by doing it yourself," says Ray. This included trying different types of meat and fish, with his family and friends being recipients of his early work.
Taking the advice of Ronni, Ray opted for simplicity and had just 10 items on the menu when he first opened. Since then, his offerings have expanded to a rotation of 150 different products. "We have core products available most of the time including chicken breasts, ham hock, sausages and a range of fish such as bream, sea bass and trout," comments Ray. "Over time, I became more adventurous, and added smoked products such as cheese, black pudding, crab, nuts and Italian-style meats, in addition to curing my own bacon and beef. And butter. I smoke it to order; it's brilliant with jacket potatoes!"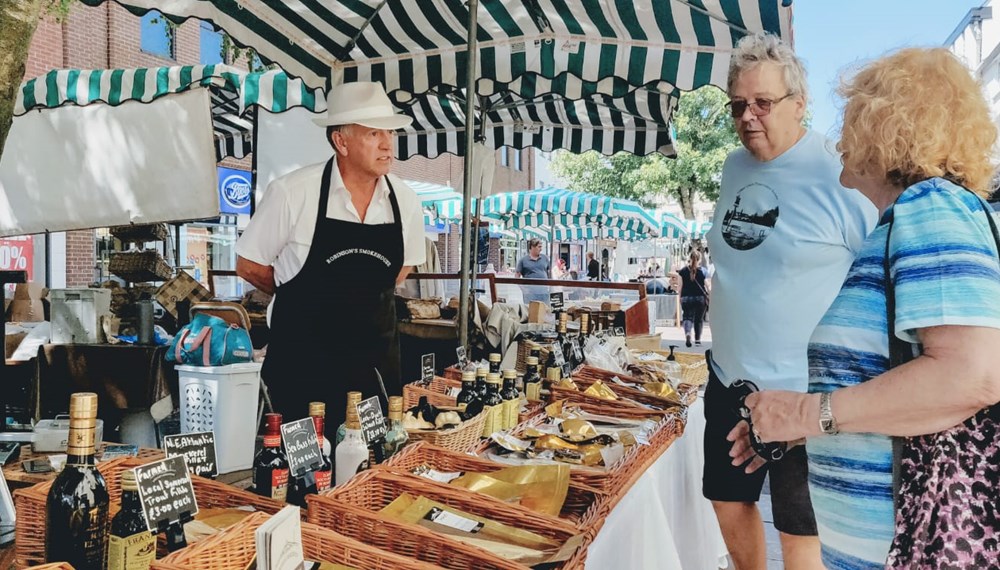 Ray emphasises the importance of sourcing all his ingredients locally to mutually support local businesses and achieve the best tasting food. This also helped the resilience of his business when the pandemic struck; his supply chains were uninterrupted and, not unlike other local producers at the time, he benefited from the public shopping closer to home. "Overnight it just went crazy," comments Ray. "I had people queuing out of the door, which was fantastic as I had been concerned about the impact of Covid-19, but was determined to persevere."
On the service Cornish Mutual has provided Robinson's Smokehouse, Ray couldn't be happier. "The insurance provider I was with before would increase their prices year-on-year without informing me or telling me why." He continues, "I approached the Cornish Mutual stand at the Somerset County Show and they were incredibly friendly from the start. Since joining, they come and see me face-to-face which I really appreciate and never had previously."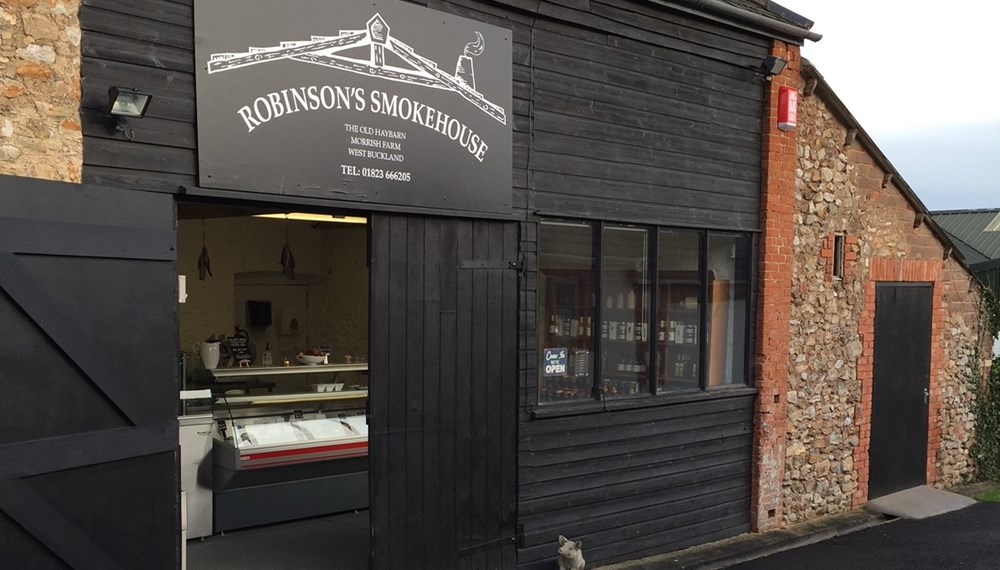 Be sure to visit Robinson's Smokehouse at The Old Haybarn, West Buckland near Taunton for some tasty delights.