Over five years ago Edward Buckland started his Firm of Chartered Surveyors, Auctioneers and Valuers based in mid Cornwall, offering a range of professional services across Devon and Cornwall.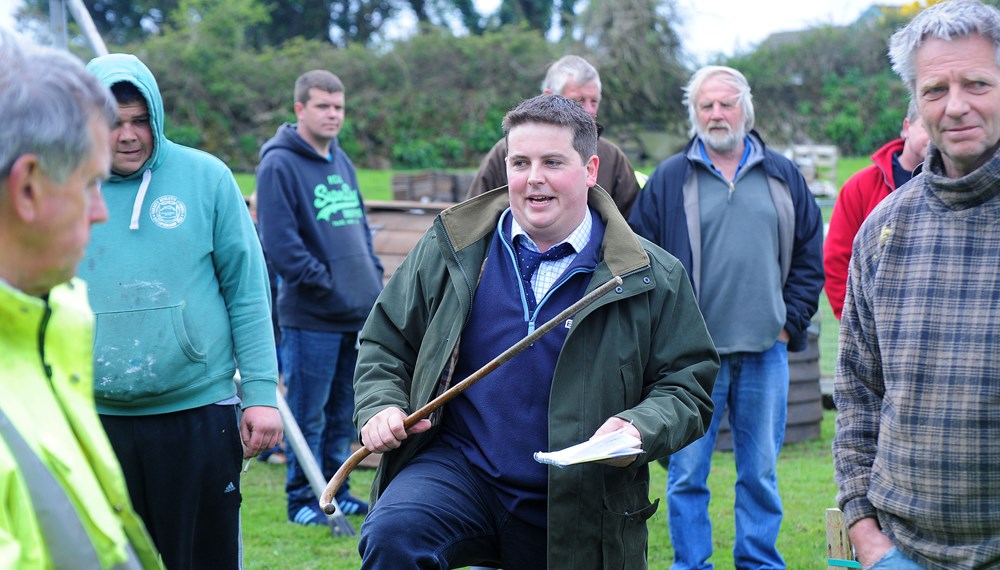 Edward holds 'on site' auctions throughout the year of machinery, livestock, tractors, tools and growing stock. As a progressive business that serves the rural community, he finds that working with other local businesses is an important part of how his business functions. Edward explains, "As a rural business it's really important to be dynamic and forward thinking. As times change so do my client's needs, which means I need to be able to adapt in order to service my clients, much as Cornish Mutual do."
Edward is also a Resource Efficiency for Farmers (R4F) adviser, part of a network of specialist independent advisers who provide free on-farm reviews and support for making savings through energy efficiency: Supporting the local community and economy is very important to me and my business. I like to work with like-minded people and offer support and encouragement wherever possible.
Edward has had all his business and personal insurances with Cornish Mutual since his business was set up in 2007, including a combined commercial policy, all his liability insurances and his house insurance. He says "I insure everything with Cornish Mutual because like me they're local, supportive, competitively priced and the service you get is really good. You get to speak to a local person and they always do what they say they're going to do."
In 2011 Edward's offices were hit by a lightning strike and he made a claim with Cornish Mutual.
"They dealt with it really well. There was no fuss or time wasting, they appointed a loss adjuster straight away and got it sorted.
"It's great that I get to my local insurance advisor, to talk about my policies once or twice a year. We get to talk face to face and she knows the area and many of the businesses I work with are Members of Cornish Mutual too.
"I'd certainly recommend Cornish Mutual to other companies – they understand the concerns and needs of rural businesses and I'm very happy to have all of my personal and professional insurances with them."
If you would like to find out more, click here.